Abuja – Indigenous Electronic Voting Machine produced by the Ministry of Science and Technology will address challenges of electoral process in the country.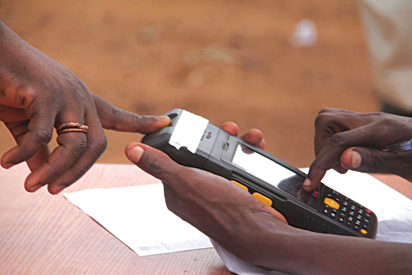 Dr Ogbonnaya Onu made this known when he received prototype of the NASENI Solar –powered Electronic Voting Machine presented to him by Prof. Sani Haruna, the Executive Vice Chairman, National Agency for Science and Engineering Infrastructure (NASENI).
According to him, the feat will go a long way in promoting the value of Nigeria among the committee of nations.
"The electronic voting solution developed by NASENI is the solution to the nation's electronic issues.
"It was specifically developed to address almost all the issues and challenges that are being faced by the electoral process.
"It would be appropriate and beneficial for Nigeria to accept and adopt this indigenous solution in order to increase the credibility of election process,'' he said.
The minister also promised that he would present the mode to the Independent National Electoral Commission (INEC) to assess the effectiveness and efficiency of the model.
Earlier, Haruna explained that the prototype had additional security features and unique serial numbering and identification for ballot boxes.
He added that the new voting procedure called re-modified ballot system could only use persons with integrity as collation and returning officers.