By Omeiza Ajayi
ABUJA—Immediate past senator, who represented Kogi West Senatorial District, Smart Adeyemi, has asked the National Judicial Council, NJC, and Department of State Service, DSS, to probe the judgment of Kogi State Election Tribunal, which dismissed his petition, and declared Dino Melaye as duly elected senator for the district.
Speaking with journalists, yesterday, in Abuja, while reacting to a leaked telephone conversation alleged to have involved Senator Melaye and the chairperson of the tribunal, Justice Akon Ikpeme, Adeyemi also called on anti-graft agencies to wade into the matter.
He said: "I, hereby, call for a thorough investigation by the appropriate authorities, that is, the Chief Justice of the Federation, Minister of Justice and Attorney-General of the Federation, National Judicial Council, NJC; Economic and Financial Crimes Commission, EFCC; Independent Corrupt Practices and other Related Offences Commission, ICPC, and Department of State Service, DSS.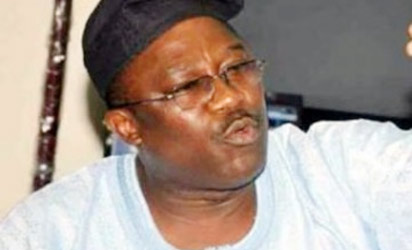 "I hold the view that the Justice Akon Ikpeme-led panel has the burden to come out and prove their innocence to the world, especially as touching on the recent leaked telephone conversation between her and a litigant in her tribunal, in the person of Dino Melaye."
Sen. Melaye has, however, denied having any such conversation with the judge, saying his accusers were only envious of his rising profile.
He said: "Sahara Reporters and awada kerikeri using voice over to malign me because my case with them comes up a in few days time (5th June 2017)," the senator had tweeted.
However, Adeyemi said an expert analysis of the leaked audio tape would prove otherwise.
"If my brother Dino denies the audio clip, let him look at the mirror before him, the person will appear. For two years I kept praying to God to make a show of shame of all conspirators against me at the tribunal. By the power of God, more revelations would still come," he stated.
While he conceded that the Nigerian Judiciary was still one of the best in Africa, Adeyemi said it was not impossible to have a miscarriage of justice due to human error.
He said:  "in the first instance, our election petition before Justice Akon Ikpeme was hurriedly struck out for no justifiable reason. Then, we proceeded to the Appeal Court to seek redress. The Appellate Court ruled that our matter should be heard and we went back to the Tribunal. ''We sensed a foul play in the way and manner our petition was struck out by Justice Ikpeme, so we petitioned the President of the Court of Appeal that Justice Ikpeme is perceived to be biased and that our case be assigned to another judge.
''Our request was granted and the case was re-assigned to Justice Diran Akintola led panel. But Ricky Tarfa SAN wrote and also filed a counter-petition and our case was taken back to Justice Ikpeme.
"Though, we know that there is an end to litigation and this particular Petition has been decided one way or the other yet, the following are pertinent factual and moral records of what transpired at the Tribunal, which are now questions for Justice Ikpeme and her team to answer, in order to erase the misconception (if any) of corruption which hovers around them and to save the image and integrity of the judiciary.
"The tribunal ordered a recount of the ballot papers and it was discovered that 2500 void votes were counted for Dino Melaye to be declared winner of the election. Why was no action taken on this finding?
"That the Justice Ikpeme led panel accepted a sheet of paper, as report of primaries in the face of an authentic report of primaries brought and tendered during the hearing of the petition by INEC officials.
"That Justice Ikpeme gave probative value to a sheet of paper as reports of primaries tendered by a youth corps member allegedly coming from INEC office Abuja without an identity card.
"That the Tribunal was satisfied by records that Dino Melaye was not a product of the APC primaries election, which is against section 87 of the Electoral Act.''