By Favour Nnabugwu
JULIUS Berger Nigeria, JBN, has decried the current recession hitting the country which it noted is responsible for delayed funds for priority projects in the nation.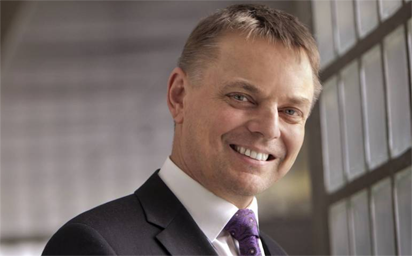 Managing Director of JBN Plc, Engr. Wolfgang Goetsch, at the 47th Annual General Meeting of the Group in Abuja, penultimate weekend, pragmatically acknowledged that there are challenges at hand in Nigeria while expressing concerns over the time frame for implementation of projects.
He said, "Berger is well positioned to capitalise on the opportunities in the market. Strategic adjustments to our operational structures have not only been vital to assist cash flow requirements in such austere times, but have made us leaner and lighter, optimising our flexibility and competitiveness considering current realities.
"Today, our achievements are not defined by our size, but by our commitment to our core values of quality, reliability, innovation and integrity. The company remains a strong and reliable partner for national flagship projects in all the geopolitical zones, including many priority projects for the federal government.
"Such projects include the Lagos Dangote Jetty in Apapa, the Azura-Edo Independent Power Plant, Nigeria's first Independent Power Plant, the General Electric's project Emerald in Calabar, and NLNG's Materials Offloading Facility jetty, which is the company's current project on Bonny Island, where Julius Berger has been working as a reliable partner for over 35 years.
"Other projects of national priority, seen to be critical to economic development and jobs creation, in which the company is involved include the Lagos-Shagamu Expressway, the permanent site for the National Institute for Legislative Studies, in Abuja, the Airport Expressway and central roads in Abuja, as well as the Second River Niger Bridge, where the company has recently wrapped up work on the Early Works 3 package and were consecutively awarded the Early Works 4 package.
"Another new contract award includes the rehabilitation of Odukpani-Itu-Ikot-Ekpene Road. The scope of this project comprises the dualization of a 9.7 km  road section in Cross River, including the rehabilitation of an existing two-lane bridge and the new construction of a two-lane bridge and the dualization of a 12.2 km road section of Akwa Ibom."
The MD also highlighted the company's widely acknowledged recent success story, the award and timely completion of Emergency Rehabilitation of the Runway and Taxiways at the Nnamdi Azikiwe International Airport in Abuja, another highly critical project with major social and economic implications.
The project was completed against an extremely challenging time frame, requiring Julius Berger to pool its resources, mobilising equipment, highly skilled specialist and technical teams from across its operational hubs in Nigeria.
According to Goetsch, "Such commitment and professionalism led to early completion, proving again that Julius Berger is able to make the impossible, possible and further reinforcing our leadership and positioning as a reliable contractor. Working in our favour is our strong brand positioning and reputation for unwavering reliability. We look to maintain this positioning, which sets us apart from competitors bolstering our competitiveness", Goetsch averred.