Edo State Government said, yesterday, that it will set up a security committee to develop security network to provide adequate security in rural communities and effectively tackle herdsmen attacks on farmers in the state.
Edo State Deputy Governor, Mr Philip Shiabu, made this known in Elele, during a condolence visit to the family of a pregnant woman, Mrs Magdalene Tunner, who was recently killed in her farm by suspected herdsmen.
Shiabu, while addressing members of the community at the residence of the deceased, said that the state government was concerned about the recent killings, which were blamed on suspected Fulani herdsmen.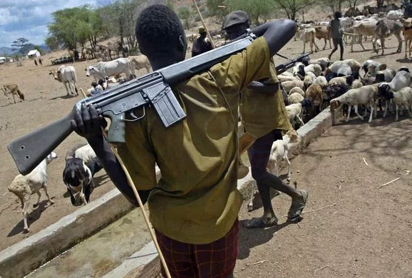 He called on local communities to be very vigilant and report strange persons to security agencies, while urging community leaders to fish out local collaborators of such dastardly acts for improved security.
Shiabu said that the government was aware of the fear farmers now faced when going for their farming activities, adding that the government would not allow insecurity affect the agricultural plan of the state.
He said that the state would reactivate vigilante groups and incorporate them into the security network to effectively police farming communities.
On his part, the Police Area Commander in Edo North,  Adamu Isa, said that the police were already working with local vigilante on an operation which started from Ekpere forest to Uziarue community to ensure the vast farming lands were cleared of possible bad elements.
Narrating the sad incidence, the landlord of the diseased, Mr Batholomew Omomo, said that the woman and her husband had been leaving peacefully for years before they were attacked in the farm.
He explained that the pregnant mother of seven children was shot in the stomach and died instantly, while her husband sustained machete cut at the back of his head and was still in the hospital.
Speaking on behalf of the women in the community, Mrs Marry Ifarumhe decried their inability to go to the farm because of the fear of the unknown.