By Anayo Okoli
UMUAHIA—A GROUP, Ochendo Youth Foundation, OYF, has raised alarm over an alleged plan by those they called "insatiable politicians and opponents" to frame up Senator Theodore Orji, representing Abia Central, and his son, Chinedum, with allegations of voters card buying, drug and gun running, saying the aim was to humiliate them and dent their political records.
According to the group, the plan was for some incriminating materials to be planted in the houses of Senator Orji and his son in order to implicate them.
In a statement, signed by the group's leader, Kingsley Chikwem, they vowed to frustrate the plan as "henceforth, we are going to embark on a 24 hour vigil around your persons and residences.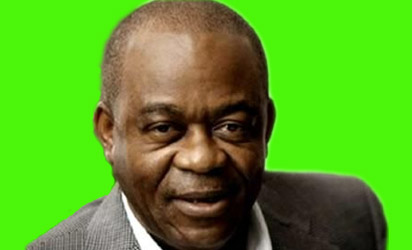 "It has come to our notice that some unhappy and insatiable politicians and opponents in Abia, having failed in all their plots to smear, defame and incite the people, have now hatched a plan to hoodwink the security agencies into hastily swooping and harassing of Senator T.A. Orji and his son, Engr. Chinedum Orji, with many fictitious offences from voters card buying, drug and gun running, to other unimaginable charges.
"We shall not give in to such cheap blackmail to let them achieve what they failed to get through the ballot boxes. It should not deter you people from the outstanding work you are doing.
"We urge you to gird your loins, beef up your security as to be fully alert and not fall prey to such gimmicks.
"This same strategy has been used on the Deputy Senate President, Senator Ike Ekweremadu, and may be employed on other PDP and Igbo lawmakers.
"For certain, you have the mandate of the people. Anybody, group and persons who wish otherwise should do so through constitutional means via the ballots.
"We are solidly behind you and Engr. Chinedum Orji, leader of the youths and will sacrifice our lives to see that you are not humiliated as detractors are planning."