By Emmanuel Aziken, Political Editor
They represent the young generation in Kogi State. Governor Yahaya Bello, 41, and Senator Dino Melaye, 43, should have forged a relationship to underpin a guaranteed future for the youths of Kogi. However, political brickbats now and then between the two men have become an almost daily episode in the chronicles of the political developments of Kogi State.
The apogee of the crisis was Monday's fatal rally by Senator Melaye which led to a number of deaths. Before then, Melaye was the target of an alleged assassination plot in his country home in Ijumu Local Government Area. The police have since arrested the sole administrator of Ijumu, Hon. Taofiq Isa, and released him on bail over that incident. Incidentally, Isa is widely reported as the closest local government boss to the governor and not surprisingly, the chairman of the state chapter of the Association of Local Governments of Nigeria ALGON.
The relationship between Senator Melaye and Governor Bello in the opinion of some, remarkably goes beyond Kogi State, given that both men were from the beginning among the leg men of the Muhammadu Buhari presidential campaign before the 2015 presidential election. While Melaye acted on the national stage, Bello was Buhari's main man in Kogi. However, both men differed on the governorship of the state.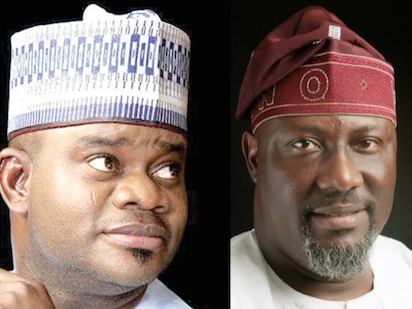 Senator Melaye understandably supported the late Prince Abubakar Audu who was acclaimed as having foisted him (Melaye) as the APC candidate for Kogi West Senatorial District. Bello who had the backing of President Buhari, however, lost out as Audu took the governorship ticket and was on a roller coaster to victory when death snatched him after the election but before the announcement of the result.
Senator Melaye apparently reading the body language of the APC top leadership caved in and backed Bello as Audu's successor. However, whether Melaye's past indiscretion was brought to bear in the relationship has now turned into a matter especially given claims that Governor Bello does not reckon with Melaye in the affairs of Kogi West. Besides Senator Melaye, the governor, who associates claim is trying to foist a new order in the state is also engaged with several other political stakeholders including nearly all the members of the state executive of his party, APC. Spokesmen of the two men spoke on the faceoff between the two men.