Bukas & Joints, Africa's No.1 Food and Travel Show produced by Biola Alabi Media, sets off on an exciting journey in Season 4 to explore the rich African heritage and culture rooted in our food.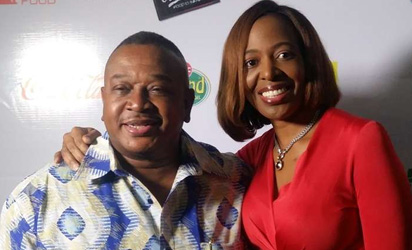 For many years, a rich African story has been preserved in our food, and we can only experience this history by tasting it. In Season 4, Bukas & Joints travels to Kano, Calabar and through Badagry in Lagos, goes to Cotonou and makes a final stop in Ghana. Bukas and Joints is set to show viewers fantastic spots and places that are creatively preserving the African taste and also serving a significant part of Africa's history, one that tells of the unwilling journey of our fore-fathers across the trans-Atlantic many years ago.
Andrews Liver Salt, a major sponsor of the show believes that "Africa's rich and tasteful delicacies carry a lot of history that should be celebrated and explored. Partnering with Bukas & Joints is a great way to show these important parts of Africa's history."
Season 4 of Bukas & Joints will take viewers on a journey to explore and showcase the rich taste and delight of African cuisine and culture. It will go beyond the food and interact with the rich stories and heritage rooted in the places visited.
Bukas & Joints, hosted by Olisa Adibua and watched by more than 25 million households, shows across Africa on the continent's largest broadcast network AIT, every Sunday by 7PM. You can also watch Bukas & Joints on the African Channel in the US and on DSTV's Africa Magic Channel.
The show is also sponsored by Grand Pure Soya Oil, Suppy Cubes, Kilimanjaro Restaurants and Bournvita.