By Samuel Oyadongha
YENAGOA—Stake-holders in the education sector in Bayelsa State have thrown their weight behind the proposed bill to make primary and secondary education compulsory in the state.
The bill, which is coming five years after Governor Seriake Dickson declared a state of emergency on education with a pronouncement of free and compulsory education during his inauguration for first term in office in 2012, is aimed at strengthening the state education sector.
The stakeholders spoke at the public hearing organised by the state House of Assembly Committee on Education on the 'Compulsory Primary and Secondary Education bill, 2017, sponsored by the Leader of the House, Mr. Peter Akpe.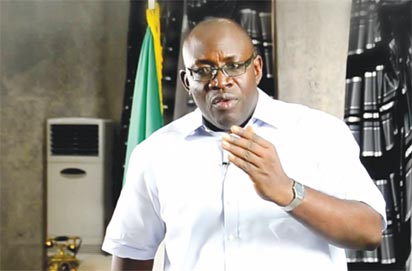 They advised the state government to ensure proper funding of the scheme.
According to the Chairman of the Post-Primary School board, Mr. Dein Benadoumene and Chairperson, state Universal Basic Education Board, Mrs. Flora Williams-Ebi, adequate funding should cover provision of free school bus service to pupils.
"The government has done it before. Free school bus should be provided to support the free education policy. And all teaching aids should be supplied so that the head teachers and principals will not fall into charging any kind of fees," said Benadoumene, a former lawmaker.
Also, the State President, All Nigerian Conference of Principals of Secondary Schools, Mr. Abbey Ayebaemi River, who said government must provide funds for sports and examinations, suggested that punishment for offending principals who charges illegal fees should carry suspension from office rather than jail terms.
Giving an overview of the bill, the sponsor, Mr.Peter Akpe, said education remains the rights of every child and that any parent or adult who contravenes any provision of the law would be deemed to have committed punishable offence.