By Gbenga Olarinoye
Osogbo—The Governor of Osun State, Mr Rauf Aregbesola, has urged the United States of America to seriously consider its stand concerning climate change, as whatever decision America takes will seriously affect many countries of the world.
This was even as the United States of America Ambassador to Nigeria, Mr. Stuart Symington described the social protection programmes of Osun Government as dividend of democracy and good governance.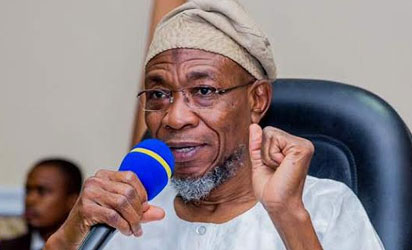 The American envoy also lauded the State Government for running an impactful and people-oriented government in spite of the present economic challenges facing Nigeria.
Aregbesola, while playing host to the American Ambassador to Nigeria, Mr Stuart Syminton who paid him a courtesy visit at the Governor's office in Osogbo yesterday said the United States of America had over the years evolved to be a major factor in what happens to the other parts of the world.
He added that when an entity becomes powerful as America in the world, such a nation needs to consider other nations before taking major decisions.
The governor noted that the position of America in the world is so strategic to the extent that major decisions of the United States have direct bearing on other nations of the world.
Speaking earlier, the Ambassador, Mr. Symington commended the efforts of the state government in road infrastructure, likened it to human development.