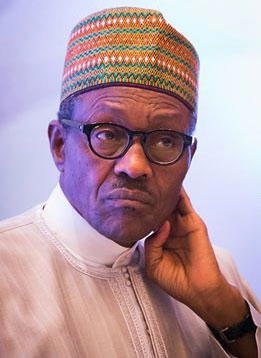 Muhammadu Buhari
The Fedral Government recently announced its intention to seek fresh loans amounting to $774 million from China, the rising economic power horse that is fast becoming Nigeria's "ATM machine". Apart from the wisdom involved in raising our debt ceiling by almost another billion dollars, there are several reasons why the Senate and the Nigerian people need to take a critical look at this loan request.
First, every elected government since 1999 promised to complete the East-West Highway linking five major oil producing states – Delta, Bayelsa, Rivers, Akwa Ibom and Cross River – but none fulfilled that promise till today.
Former President Olusegun Obasanjo's promise to construct the road was made in 2005 and work started in 2006. Work stopped after a few kilometres from Warri shortly after the 2007 election which Obasanjo's People's Democratic Party, PDP won.
The Niger Delta people expected the road to be completed when Dr Goodluck Jonathan, a native son of the oil-rich zone, served as President for five years. Unfortunately, the hope was dashed, and ironically, the worst sections of that road are in Bayelsa State.  Meanwhile, hundreds of billion of Naira had reportedly been allocated to that road by all the previous governments with each claiming to have funded it sufficiently.
Before raising another loan to complete this road, Nigerians want to know how much has been spent on it so far, and why it was not completed despite the promises made in the past.  We demand the disclosure of details of spending and amount of work done by each regime. We also want to see a total breakdown of the work remaining to be done and how the proposed loan will be spent to ensure its speedy completion.
We are very worried about this flurry of foreign loans, which has steadily taken our national debt burden to unprecedented new levels. Why can we not try the Private-Public Partnership, PPP, model under which the road is given as a concession to a private partner which will source  funds to complete it and recover its investment by establishing toll plazas along the road. That way, the road is completed and regularly maintained without dependence on the federal annual budget.
Apart from giving the federal highway system a great facelift, the speedy completion of the East-West Highway will greatly contribute to the economic well-being of the Niger Delta and reduce discontent. We, therefore, call on the Federal Government to do whatever it takes to complete the road before the end of the four-year span of this regime.
The East-West Highway is the first major regional road corridor in the nation's volatile oil-producing zone and must be completed to stimulate its socio-economic activities.