By Soni Daniel
Abuja – No fewer than 100 delegates of the Presidential Amnesty Programme have been inducted as fellows of the International Institute of Tourism and Hospitality.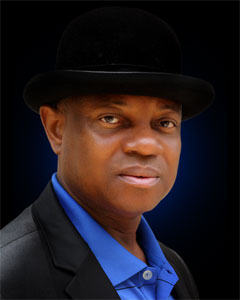 A statement by the Presidential Amnesty office in Abuja on Wednesday indicated that the newly inducted fellows are the first tranche of delegates to conclude a month-long training at the International Institute of Tourism and Hospitality in Yenagoa, Bayelsa State.
The training explored the diverse opportunities in Nigeria's tourism sector, while highlighting the nation's rich cultural heritage as a solid base for fashion and catering businesses.
Speaking at the induction ceremony, the Special Adviser to the President on Niger Delta and Coordinator, Presidential Amnesty Programme, Brig. Gen. Paul Boroh(Rtd) described the training as expansive enough to integrate key elements of Nigeria's social environment as unique selling points for targeted Small and Medium Scale Enterprises in the hospitality industry.
Boroh said, "I am optimistic that the delegates would make remarkable contributions to the growth of the nation's tourism and hospitality industry. I therefore urge them to engage in activities that will help sharpen whatever skills they now possess and to put these skills to use in ways that will benefit them and society".
Gen. Boroh was also firm in support of young people who strive on their own to acquire skills in vocations that have bearing on subsistence. He advised the delegates to be worthy ambassadors of the Amnesty programme and their families stating that society expects much from them.
Vanguard learnt that while all 100 were duly inducted as fellows of the institute, a few others were recognised for outstanding performance with awards of excellence conferred on the deserving delegates.
Another batch of 100 delegates is expected to be deployed to the institute soon for training with a projected one thousand completing training in Tourism and Hospitality in the next ten months.
The event in Yenagoa attracted a large turnout of guests which included strong representations from the state government and the traditional rulers council represented by HRM King Alfred Diette-Spiff. Bayelsa state.
Governor Seriake Dickson was represented by the commissioner for tourism development, Mrs Ebiere Irene Musa, who encouraged the delegates to take advantage of the opportunity given them by the government to do great exploits in the hospitality and Tourism sector.
She said the delegates have been equipped with practical and theoretical aspects in the industry to compete with their counterparts globally.
The training of Amnesty delegates in Tourism and hospitality at the International Institute of Tourism and Hospitality is considered by the Amnesty Office as a home grown approach to tackling some development needs in the Niger Delta.
This first set of delegates trained at the institute were empowered with business start up packs to enable them begin their own enterprise.