WARRI— Itsekiri National Youth Council, INYC, has called on acting President Yemi Osinbajo to urgently direct the Chief of Naval Staff, the Inspector General of Police and other security chiefs to call their officers and men to order, saying it would no longer tolerate the unprovoked extra- judicial killing of innocent Itsekiri youths.
Spokesman of the apex Itsekiri youth body, Prince Stanley Emiko, who rushed down to Ifiekporo community in Warri South Local Government Area of the state, following report of the murder of an Itsekiri youth, Agbolu, by a Naval personnel on May 12, said that the recurrent killing of Itsekiri youths by security personnel in Ifiekporo was barbaric, irresponsible, and capable of causing crisis in Warri area.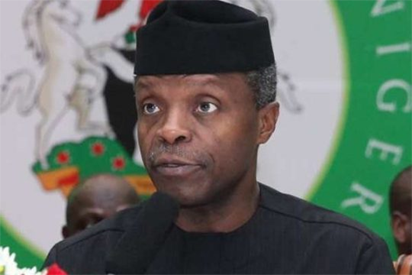 Emiko, who spoke to Vanguard from the scene of Friday's killing of Agbolu and an Ekpan youth, Christopher Gbogidi at NNPC Jetty in NPDC Yard at Ifiekporo in company of INYC Secretary, Tuoyo Humphrey, explained that they were even more angered by the fact that agreement had already been reached between Ifiekporo youths and the contractor handling repair works at the jetty before the Naval personnel killed the innocent youths.
Stressing that the contractor had no reason to invite Ekpan youths to Ifiekporo community, where the jetty is situated, he recalled a similar murder of another Itsekiri youth, Omayone Dottie at the same Ifiekporo, December 2016 by an undisclosed policeman attached to the Warri Refinery and Petrochemical, WRPC, adding that neither the NNPC nor the police authorities had exhibited any remorse till date, let alone bring the trigger-happy policeman to book.
The Itsekiri youth body warned security personnel deployed to protect crude oil and gas installations in Warri Kingdom and Niger Delta in general not to frustrate the peace building efforts of the Federal Government through senseless bloodletting.