By Simon Ebegbulem & Gabriel Enogholase
BENIN—NATIONAL President of Pentecostal Fellowship of Nigeria, PFN, Dr. Felix Omobude, has advised Nigerians to desist from politicising the health status of President Muhammadu Buhari, just as he commended the President over the release of 82 Chibok girls.
Dr. Omobude, in a  statement by his Media Aide, Deacon Ralph Okhiria, yesterday, in Benin City, Edo State, expressed displeasure over the manner many Nigerians were making disparaging statements about the President's health status.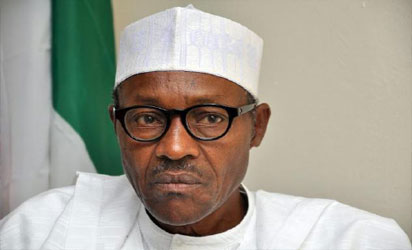 According to the PFN leader, "It is ridiculous, embarrassing and an ungodly act for Nigerians to be making uncomplimentary remarks about the health status of the President.
"Nigerians should recognise the fact that President Buhari is human and needs the sincere prayers of all well-meaning Nigerians to steer the ship of the nation afloat. Instead of playing God and making uncomplimentary remarks about the health status of the President, we should all take the issue up in prayers for God's intervention."
"It is important that we should show some level of respect to the office of President of the Federal Republic of Nigeria, irrespective of the political party, religion or ethnic group we belong to.
"Although President Buhari belongs to a particular political party, he is not the President of that party but President of the entire Nigeria as a whole. Therefore, we should all learn to wish our leaders well and not to wish them evil," Dr. Felix Omobude added.
He also commended the Federal Government for the recent release of 82 Chibok school girls.