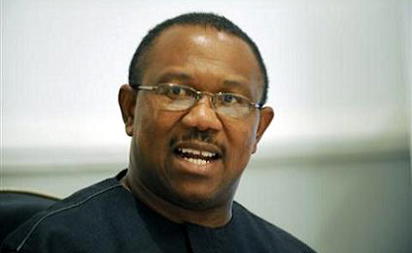 *Gov Peter Obi
Former governor of Anambra State, Mr. Peter Obi, has described security votes as the biggest source of waste in the country and asked that governors be made to account for them.
Obi, who also described security votes as unconstitutional, spoke at The Platform, a programme organised by Covenant Christian Centre, Lagos.
The former governor said: "Let me tell Nigerians; there is nothing in our constitution called security votes. Anybody who tells you that is lying. It is a terminology that was formulated over the years. What we have is contingency fund.
"I can say today that it is being abused; it has become our biggest source of waste. Today it is about 30 percent of expenditure.
"For me, there is need to review it. In fact, what I say to people is that when you finish being a governor, in Anambra State for example, where I finished, I should be invited to account for security votes, so people will know that when you are done, you give account."