Ilorin – An Islamic cleric, Alhaji Quadri Afeez, has described fasting as one of the fastest ways through which one could get closer to Allah.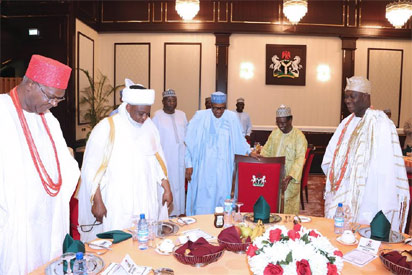 Afeez, who is the Chief Imam of Ire Olohun Mosque, Kilanko Area of Ilorin, made the remarks in an interview with the News Agency of Nigeria (NAN) on Friday.
He spoke in line with Ramadan fasting, which begins in barely eight days more.
He says Ramadan, which is the ninth month in Islamic calendar, particularly comes with abundant benefits from Allah to His creatures.
The imam said that going by the immense benefits accruable to an individual observing fasting in the sacred month, many Muslims should desire to be fasting every day of their lives.
"Fasting presents opportunities for Muslims, who know the value of Ramadan, to use the period to pray fervently to seek Allah's forgiveness and favour,'' he said.
Afeez challenged every Muslim to avoid acts that could make them lose the rewards associated with Ramadan fasting.
The cleric also advised them to engage in good deeds towards their fellow humans in the holy month.
"As the Ramadan approaches, we can change the story of Nigeria to a positive one with our prayers for Allah's intervention.''
The fasting is one of the five pillars of Islam.
Fasting in Ramadan period is compulsory for all Muslims, except some categories of people like the sick, women in their menstruating circle, travelers, pregnant or nursing women and aged persons.