The Queen of Ife Kingdom, Olori Wuraola Ogunwusi has charged the African people to proudly embrace and showcase their tradition and cultural heritage to the world, saying this will serve as tourist boost for the country's economy.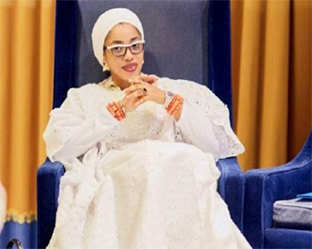 Olori Ogunwusi who is the Yeyeluwa of Ife said this at the weekend during the annual Olokun traditional festival held at the Olokun shrine located at Oke-Atan area of Ile-Ife.
This year's Olokun festival attracted devotees from abroad and across Nigeria especially the Niger Delta areas of Benin in Edo State, Ijaw in Bayesa State, Itsekiri in Delta State and Ilaje in Ondo State, who came in their hundreds to celebrate Olokun, who they called the real god of unity.