BENIN—Okomu Oil Palm Company Plc, operating in three local government areas of Edo State, which include Uhumwonde, Ovia South-West and Ovia North-East, has commissioned 27 projects in communities in the three councils.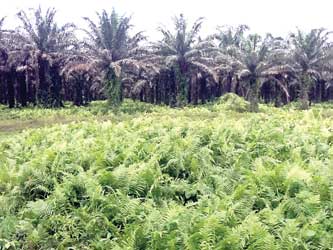 Some of the projects commissioned include teachers living quarters at Iniikorogha, renovated DPO quarters phases 1 and 2 at Iguobazuwa, perimeter walls at Ekiadolor Police Station phase 1 and 2, royal palace guest house of the Iyasere's palace at Udo, water bore hole/stanchion at Udo, provision of 40 chairs and desks at Owan, all in Ovia North- East, South-West and Uhunmwode Local Government Areas, respectively.
Managing Director of the company, Dr Graham Hefer, who led the oil palm company management to the commissioning, said that the company will continue to fulfil its social responsibility to its host communities, adding that the company was already finalising the projects for the 2017 fiscal year for the host communities.
According to him, "We will continue to discharge our obligations to our host communities to reciprocate their peaceful disposition towards our company, because we can only have successful operations in a peaceful environment."