By Simon Ebegbulem
BENIN—AS part of plans to kick off the state government's urban renewal programme in Benin City, Governor Godwin Obaseki of Edo State, weekend, met with traders and landlords around Ring Road area of the city, declaring the state government's intention to end what he described as the current "madness" being witnessed in Benin City.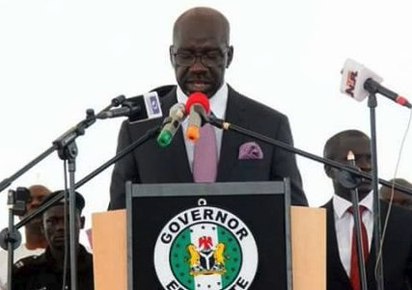 The governor disclosed plans to build another market and park outside Ring Road, to decongest the Ring Road and open up Ibiwe and Lagos Streets, which had been taken over by traders and refuse.
Addressing the stakeholders at Government House, Benin City, Secretary to the State Government, Mr Osarodion Ogie, who represented the governor, lamented that "This was not the Benin City we all grew up in. It is so dirty today. We want to improve the state of sanitation, stop the confusion around Ring Road, Lagos Street, Ibiwe and other areas around Ring Road, so that we can restore sanity in our city.
"We have a programme code named "Edo Clean up Project" but we don't want to do anything without carrying you along. First, we have met with the market women and we have reached preliminary agreement on how to proceed as regards the market places. So we decided to invite you as landlords, traders, property owners, business men and women who live around Lagos Street to come and sit with us and share our ideas."