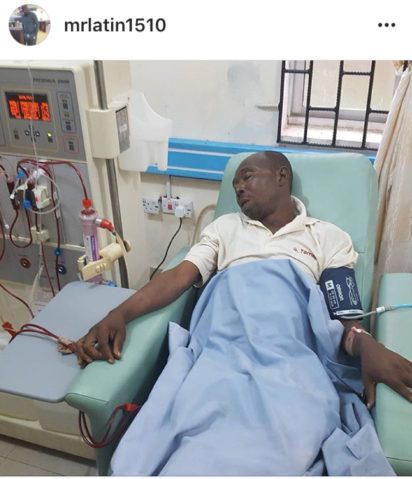 Adeshina Adesanya
Another Nollywood actor Adeshina Adesanya has been reported dead.
Adeshina Adesanya, popularly known as Pastor Ajidara, was said to have died from kidney failure according to Balaji Amusan (Mr. Latin) on Instagram

Two days ago Mr Latin had written on his Insagram page "Good everyone. Please I'm so sorry to disturb you with this request for I know it's truly none of your business, but if you find it good in your heart, kindly lend a helping hand.
"I don't do this often, but at times critical issues need quick attention. Just like the man in the picture – a Nigerian film actor – Mr Adeshina Adesanya popularly known as Pastor Ajidara from the film Abela Pupa needs quick attention.
"He's seriously sick with kidney failure and in need of financial aid from ME and YOU. No amount is too small even if it's #100," the statement read.
But today he announced 'And the man died…"