By Ikechukwu Nnochiri
ABUJA — The Dr. Ken Nnamani-led 24-man Electoral Reform Committee, will today submit its report to the Attorney-General of the Federation and Minister of Justice, Mr. Abubakar Malami, SAN.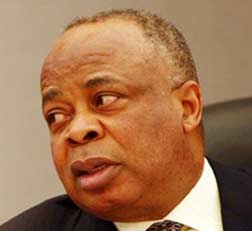 The committee, which was inaugurated October 4, 2016, was specifically mandated to re-jig the current electoral system in the country "to ensure an electoral process that would meet the global standard and satisfy the desire of the electorate."
Members of the committee were drawn from civil society organisations, the academia, legal profession, traditional institutions, as well as former legislators.
The AGF had in a statement on October 2, 2016, maintained that the Constitutional/ Electoral Reform Committee was set-up as part of concerted effort by the President Muhammadu Buhari-led administration to enthrone good governance in the country.
"The Committee is expected to Review Electoral environment, laws and experiences from recent elections conducted in Nigeria and make Recommendations to strengthen and achieve the conduct of free and fair elections in Nigeria", the AGF stated.
The committee which held public hearings across the entire geo-political zones, was handed 13 terms of reference to guide them in the performance of the task.
According to the AGF, the Committee was among other things, mandated to review the laws impacting elections in Nigeria, including relevant provision of the 1999 Constitution (as amended) and the Electoral Act 2010 (as amended) to assess their impact and adequacy for the administration of elections in Nigeria.
The Committee was also tasked to review and recommend the jurisdictional mandates of the proposed Electoral Tribunal.
Subscribe for latest Videos