By Jude Opara, Abuja
The Nigeria Football Federation (NFF) has been allocated the sum of N1.6 billion naira in the 2017 budget recently passed by the National Assembly.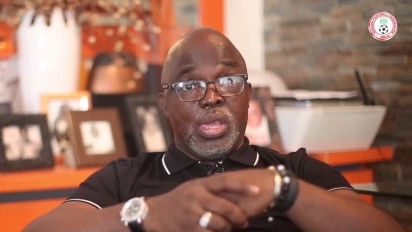 A breakdown of the budget shows that the sum of N905,695,005 million was earmarked for overhead cost while the sum of N500 million is for tournament qualifiers and participation while personnel cost got the sum of N106,287,450 million.
The federation will spend N94, 447,715 million for salaries and wages while the 2017 Federations Cup for male has N90 million. Salaries of national coaches will take N10 million, publicity and adverts will cost the sum of N2, 169,344 million.
However, there is another N125 million meant for support for the League Management Company of Nigeria (LMC) and N10 million for support for the Nigerian Women League. The sum of N30 million is for support for a certain Veteran Cup Foundation Competition.
To demonstrate how less important Nigeria takes sports development, only a paltry sum of N13.5 million is earmarked for grassroots football, while general maintenance and repairs will take N30 million.