A US-BASED Intervention  Cardiologist, Prof. Kamar Adeleke  has called for establishment of appropriate world class facilities for diagnosis and treatment of cardiovascular disorders as well as to train Nigerian medical practitioners in the field of cardiology and vascular medicine.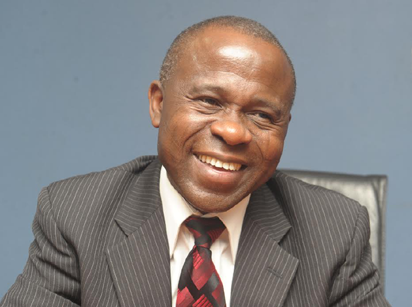 Adeleke, who is also the President/CEO, Tristate Cardiovascular Institute, and Chief, Division of Cardiac Catheterization and Interventional Laboratory at University College Hospital, UCH, Ibadan, Oyo State, said  except such facilities are set up, adequate management and care of cardiovascular accidents like stroke and cardiac arrest may not be available in the country.
Adeleke who advocated for setting up of  more dedicated heart centres asked: "Can you imagine talking a patient from Lagos to Babcock or from Babcock to Ibadan? There has to be a facility within reach, so that's what we are doing. We are going to make sure there is an impressive state-of-the-art facility in every corner of Nigeria."
Giving a clinical picture of cardiovascular disorders in the country and the need to have more intervention centres, he  said: "Look at the cadiologists. Nigerians are brilliant but we have no opportunity to have first class facilities to train these people. So that is why we are taking those Nigerians that have already been trained as cardiology consultants  and training them.
"When you are having a heart attack, the most important thing is what is happening in your heart and we must get into your heart within 90 minutes."
Noting that the average life expectancy in Nigeria today is 50 years;  Adeleke said: "In the US it is 79.8 years, in Cuba it is 80  years, so you can see there is difference of 30 years between Nigeria and Cuba, which means majority of our people are dying in their most productive age."
According to Adeleke,  a decade ago, the most common cause of death in Nigeria could be attributed to infection, but that is not the case anymore.
"The number one cause of death in sub-Sahara Africa  today is heart attack, number two is stroke, when you look at both, they constitute 60-70 per cent of causes of death. The most important thing is availability of services.
"We will make sure it is very affordable because that is the key. We have done 132 open heart surgeries with success rate of about 98.5 percent and a success rate of 100 per cent in the catheterization laboratory (cath lab, an examination room with diagnostic imaging equipment used to visualize the arteries of the heart).
"To do one open heart surgery, we are charging $5,000-$6000.  In the US, one open heart surgery is going to cost $75,000-$150,000, and we are using equipment that is equal and probably better that what is available in the US. So that is impressive. We know we can do it."
Also speaking, the Chief Operating Officer of  Tristate Cardiovascular Centre, Dr Olukunle Iyanda, said the  whole idea is to improve the quality of healthcare in the country.
"We are doing it because globally, heart disease is the main cardiovascular disorder and there is no adequate capacity to check  it in Nigeria.
"In 2014 Adeleke came to Nigeria on a medical mission with about 68 clinicians  and within one week treated 5,000 people.
"Out of  eight random people selected, six had blockage of the arteries and were undiagnosed. We were there for 6 months during which about 42 open heart surgeries were done.
"Of the 42 cases, about 70 per cent were children, 75 per cent of who could not pay so the treatment had to be done for free. We were able to train 15 of their nurses in critical care."