Abuja – Sen. Shehu Sani, Chairman, Senate Committee on Local & Foreign Debts, has called on the German Government to ensure full implementation of its Marshall Plan to enable African countries realize their goals.
Sani made the call while presenting his paper during a debate tagged: "A Marshall Plan for Africa?'' organised by Heinrich Boll Foundation Nigeria, a German foundation on Friday in Abuja.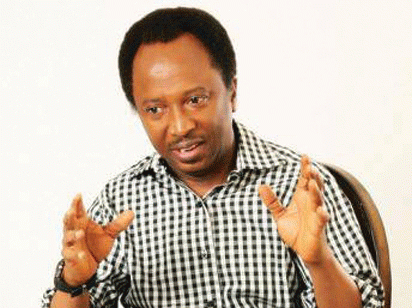 The German government declared 2017 as a year for Africa and the event was organised to collect Nigerian perspectives on best ways to achieve development.
He said that the Marshall plan for Africa was a well thought out idea and should be fully implemented.
"Many industrialized nations have declared years for Africa but at the end of the year it ends only on paper policies.
"The Marshall plan should look at our own solution to problem.
"Most United Nations officials relegate Africa to the background they do not take Africa seriously until they leave offices they now set up foundations to aid Africa.
"The western world should treat us equally as human and we need genuine aid and fair trade.''
The senator urged the German Government to ensure fair and balanced trade relationship between Nigeria and the western world for sustained development in the country.
Sani emphasised that in executing their plans the German government should look at recommendations on how our country can be developed and support the course.
"We will appreciate any support that will enable us realize our goals and we are hopeful that the Marshall plan will do the magic others could not achieve,'' he said.
In her address, the Christine K., Director Heinrich Boll Foundation Nigeria, said that the aim of the event was to highlight arguments for the development that Nigeria wants.
She explained that the perspectives generated would be considered with the Africa debate currently ongoing in Germany.
"In 2017 Africa has gained unusual prominence on the agenda of the German government, within and beyond the framework of the German G20 presidency.
"Through all initiatives, Germany promises to strategically and financially support Africa in the development of its growth potentials.
"I want this dialogue to be free of cynicism, so that we can get back to the simple truth of development for Nigeria.''
Christine noted that a short term development plan of three to five years was more tangible to actualizing development for citizens instead of the long term promised that was never attained.
Also the German Ambassador to Nigeria, Mr Bernhard Schlagheck said the partnership with Africa initiative was foremost for the G20 German presidency.
He added that the aim of declaring 2017 a year for Africa was to boost private sector investment in Africa, providing employment for youths as well as ensuring sustainable energy.
Schlagheck noted that these projects required a lot of money to execute but the German government is determined to achieve the set goals for Nigeria and Africa as a whole.