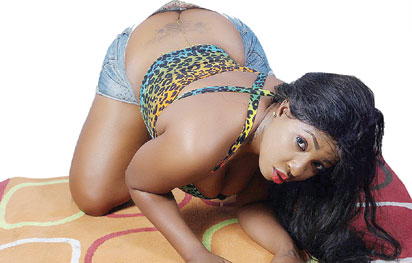 NOLLYWOOD actress, Anita Joseph, who made headlines, weekend, following her pregnancy rumour which went viral on the Internet, has come out to clear the air. She says she's not in anyway pregnant.
The actress explained why she posted the scan result on her Instagram page which got every one talking.
According to Anita, even though the scan result belongs to a very close friend of hers who resides abroad, she can also claim that it's hers because she has been believing God to bless her friend who has been married for 19 years.
"I am not pregnant. A close friend of mine is pregnant and I am over the moon because this pregnancy is also mine. For 19 years, she had been TTC and waiting on the Lord.
"One day, I had a dream showing me that she had twin boys and I told her and she said "how?" I said "Anyhow".
I got Psalms and we prayed and fasted over it. She lives in the US and I am in Nigeria. After six months, she was confirmed pregnant…so how do you want me to feel?
"I never said that I am pregnant, I said God has done me well and I said "Onye kam ga koro" meaning who will I tell?