By Soni Daniel, Northern Region Editor
Barely 24 hours after the Department of State Services, DSS,  raised alarm that the former Special Adviser to the President on Niger Delta, Mr Kingsley Kuku, was behind the Niger Delta Avengers and destruction of pipelines, the former presidential aide has rejected the accusation and described his purported probe by the security agency as a ruse.
Kuku, in a statement, yesterday, said that the unsigned statement purported to emanate from "a confidential source in the security agency," was suspicious and apparently intended to blackmail him over nothing.
Kuku denied sponsoring pipeline destruction and using any anti-corruption agency in the country to fight his alleged enemies and concealing looted funds belonging to the Presidential Amnesty Programme.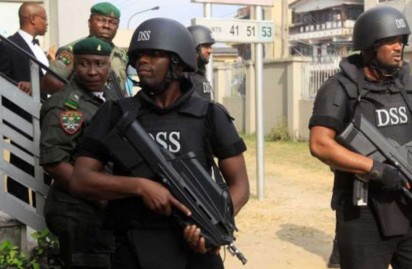 Kuku, who is in the US, insisted that he was not a fugitive and that he had never been invited by the DSS over any allegation bordering on terrorism, economic sabotage or pipeline vandalism as claimed in the reports.
He explained that the Economic and Financial Crimes Commission, EFCC, which earlier invited him, was only obeying the orders of two different courts and that when the matter is concluded, he will definitely honour the anti-graft agency's invitation.
Kuku maintained that no security or investigative agency had declared him wanted neither had he been convicted by any court to warrant him becoming a fugitive.
"It is very curious for an agency like the DSS to issue an unsigned statement over such a weighty allegation against another security and investigative agency of government. The purported probe is a mere speculation triggered by an individual using the imprimatur of DSS as cover-up."
It will be recalled that the DSS on Monday accused the EFCC, which has been investigating corruption allegations against Kuku, of shielding him from trial over looting several billions of Naira belonging to the Presidential Amnesty Programme.
Although the DSS did not mention the EFCC directly, the security agency also accused the anti-graft body of 'working hand in hand' with Kuku to harass and hunt adversaries who are aware of the funds looted by the former Jonathan's aide and other heinous crime allegedly committed by him.