By Anthony Ogbonna
A member of the House of Representatives, Honourable Abiodun Olasupo, representing Iseyin/Iwajowa/Kajola/Itesiwaju federal constituency of Oyo state under the All Progressives Congress, APC, has said that Ex-President Goodluck Ebele Jonathan developed the Whistlblowing policy, the Treasury Single Account, TSA, the Bank Verification Number, BVN, and other anti-corruption mechanisms but lacked the will to use them to fight corruption to its knees.
The lawmaker made the statement while commissioning some projects at the inauguration of some projects in his constituency on Friday.
According to him, "You should not be surprised that all the measures used in the anti-corruption crusade today were developed by President Goodluck Jonathan's administration."
"The Jonathan administration developed the policies of whistle blowing, Bank Verification Number (BVN), Treasury Single Account (TSA) but lacked  the political will to implement them."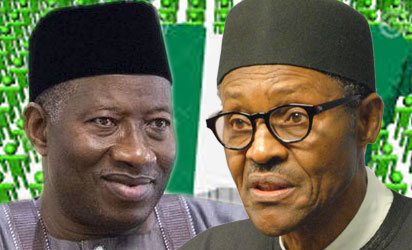 "You can see that the implementation by President Muhammadu Buhari's administration is bringing the desired results."
The implementation of the Biometric Verification Number (BVN) as unique identity number for bank customers as well as the implementation of the Treasury Single Account (TSA) are all part of the cost-saving and anti-corruption agenda being aggressively championed by President Muhammadu Buhari-led administration.
The Finance minister, Mrs. Kemi Adeosun once highlighted the gains of TSA as such:
In practice, TSA is an essential reform for any government wishing to pursue fiscal sustainability and prudent management of its resources. It increases accountability and transparency, improves the processing of payments and collections and reduces borrowing costs.
TSA at the federal level has allowed, for the first time, visibility of the total quantity of government funds at any point in time. The balance, which changes daily as MDA's remit revenues and make payments, according to the latest reports from CBN exceeds N2.2 Trillion. I can report that work is now ongoing within The Treasury, to determine how much of these funds can potentially be utilised to part fund the 2016 budget and how much relates to pending commitments. This, of course, will reduce the amount to be borrowed.
The TSA has provided us with financial information on the revenues of agencies funded by government and has reduced revenue suppression. This information is being used to drive our programme to enforce compliance with the Fiscal Responsibility Act and ensure that Revenue Generating Agencies generate expected surpluses and remit to the Federal Purse.
TSA has eliminated opportunities for brokerage and other corrupt practices that previously encouraged agencies to accumulate funds with commercial banks rather than apply them to their intended uses. We believe that this will reduce payment delays to contractors, minimise late payment penalties and will consequently improve project completion times and service delivery.
TSA has corrected the practice of government borrowing short term funds at high rates of interest, whilst simultaneously having idle funds in various bank accounts. By reducing the number of accounts in operation, monitoring and control has significantly improved.