By Ugochukwu Alaribe
ABA—As part of activities marking his two years in office, Governor Okezie Ikpeazu, has commissioned four roads and inspected other ongoing projects in Aba, Abia State.
The commissioned roads, which were constructed with cement pavement technology and street lights, include Agharandu, Emejiaka, Ibadan and Onyebuchi , even as the governor promised to flag off the construction of another four roads in the area.
Speaking at the occasion, Ikpeazu, who was accompanied by Abia elders a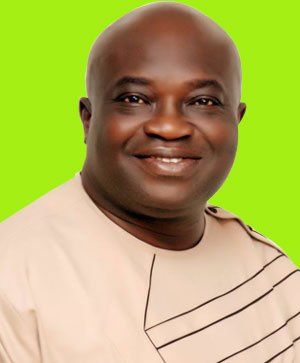 nd party leaders, said his administration was mindful of the importance of good roads to the stimulation of economic and social activities and has not relented since it assumed office.
He explained that his administration had succeeded in completing 40 roads with two bridges across the state, of the about 80 roads which it embarked upon.
The governor further stated that his administration's strong emphasis on road rehabilitation was hinged on the need to open up markets and SMEs centres to boost the economic development of the state.
Ikpeazu noted that the people of Ndiegoro area, popularly known as Amanmong, had over the years been neglected by successive administrations in the state and hoped that the roads would boost economic activities in the area.
He said, "For the past 60 years, nobody has remembered roads and the people living in Ndiegoro area. One day, I decided to pay unscheduled visit to the area and what I saw brought tears to my eyes and we decided to do 5 roads. We are going into another 4 roads and these roads will be done with cement pavement technology and street light.
"And you can see that there are lots of industrial activities going in that area. Ndiegoro is the area where the pants and shirts are produced. For us, we want to start by apologizing to the people that previous administrations were not able to do it. We are determined to do the roads at Ndiegoro the best we can. We are active on about 80 roads with 40 completed. We have also completed two bridges. For the first time in this state, we have three grade A contractors active in the state; Setraco, Arab Contractors and the Chinese company doing the first flyover in Abia State.
"If you have been following our strategy for development, we are running on five pillars of development. The first is trade and commerce and SMEs, you can see that our priority roads are the ones that either lead to the markets or give access to the market or to the SME centres.