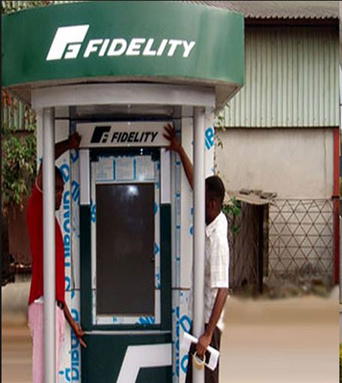 By Peter Egwuatu
SHAREHOLDERS of  Fidelity Bank Plc have frowned at the high penalty fee imposed on banks for committing various offences   by the Central Bank of Nigeria, CBN,   even as they approved the bank's proposed N4.1 billion dividend for the financial year 2017.
The shareholders, at the 29th  Annual General Meeting (AGM) held in Lagos approved the N4.1 billion dividend, which translated to 14 kobo per 50 kobo share and ratified all resolutions put before them at the meeting.
Speaking, the shareholders' associations' leaders such as Mr. Boniface Okezie,   Sir Sola Abodunrin, Mr. Alex Adio, Sir Sunny Nwosu and others commended the performance of the bank for the financial year under review, but tasked the board to   declare interim dividend once the bank performs   well in the first half of 2017.
The shareholders also condemned the directive by the CBN for banks to set aside   five per cent of their profit after tax for Export Fund, saying that the apex bank should not force the banks to do that ; rather banks should be encourage to fund the export businesses.
Disincentive to shareholders
Commenting further on the performance of the bank, the shareholders stated: "We dislike the actions taken by the CBN imposing high penalty on our bank for offences committed by the staff. Does the CBN want to kill the banks operating in the country?   For Fidelity Bank alone the apex bank imposed over N175 million. This is money that would have come to us as dividend. The action of the CBN is acting as a disincentive to shareholders to invest in the banking sector.
"We advise that the CBN should lower the penalty fee to save our bank, alternatively the staff should be held responsible for some contravention."
Fidelity Bank Plc Chairman, Mr. Ernest Ebi, commended the shareholders for their useful contributions and advice at the meeting.
He said, "Fidelity Bank will continue to improve on shareholders' value. The fundamentals of the Nigerian economy remain very strong. As the global commodity market begins to open up in 2017, we expect that the Nigerian economy would rebound with increasing opportunities for the banking industry. Your bank's financial performance in 2016 is reflective of the slowdown in business activities due to lower government revenues arising from depressed oil prices, lower interest rate regime , rising inflation rate lower consumer disposable income , tougher   operating environment and the impact on the currency devaluation on asset quality."
Looking ahead, Ebi stated: "We hope to continuously reward shareholders and better our performance. Despite the drop in profitability, we remain strong, boasting of a capital adequacy ratio of 17.2 per cent in 20116 which stood well above the regulatory minimum of 15 per cent. This implies that as the business environment opens up in 2017 financial year, your bank will have adequate capital to latch on to the opportunities."