By Gabriel Olawale
Geneva  (SWITZERLAND)—The Minister of Health, Prof. Isaac Adewole yesterday intimated world leaders about  Nigeria's response to the outbreak of Wild Polio Virus, WPV in areas affected by the Boko Haram insurgency last year.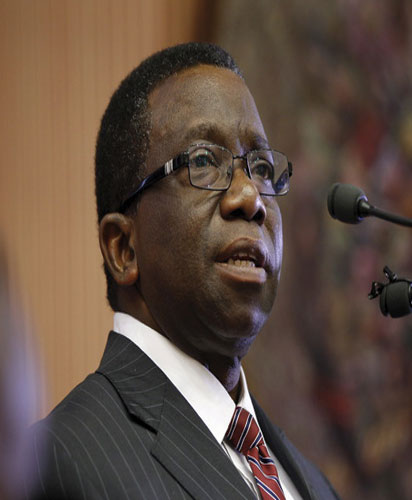 Making his presentation at the 70th World Health Assembly which opened Monday in Geneva, Adewole said that since the outbreak of four cases of polio in areas affected by the Boko Haram insurgency in August 2016, the country has not recorded any new case.
"In curtailing the spread of wild polio virus 1 (WPV1) across our borders, there has been a robust international outbreak response and enhanced surveillance activities which include high level coordination with countries of the Lake Chad Region, implementation of high quality rounds and vaccination of high risk populations during in-between rounds activities and re-activation of RI services in newly liberated areas.
The Minister acknowledged efforts of Nigerian Military and pledged that the current momentum would be sustained for as long as it takes to be certified polio free and beyond, "through innovative collaboration with the Military, we gained access to fragile secured territories."
Adewole restate Nigeria commitment towards achieving Universal Health Coverage which will be driven by the one Primary Healthcare Centre (PHC) per ward programme of the Federal Government.
To this end, he said that the country had begun the operation of the National Health Act which specifies that "all Nigerians shall be entitled to a Basic Minimum Package of Health Services."
He also discussed the country's Anti-Microbial Resistance (AMR) efforts, Accelerated TB Case Finding and ongoing Humanitarian response in the Northeast of Nigeria.