By Yinka Kolawole
THE Federal Government has disbursed N7.301 billion for the Government Enterprises and Empowerment Programme (GEEP) out of the N41 billion so far released for funding of its social intervention programme under the 2016 budget.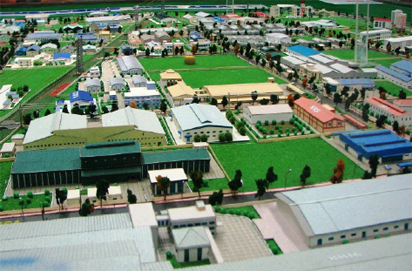 GEEP is a social intervention programme to stimulate bottom of the pyramid with credit. It targets market men and women, traders, artisans, youths and farmers by providing interest-free loans ranging from N10,000 to N100,000, but a one-time administrative fee of 5 percent.
A statement by Laolu Akande, Senior Special Assistant to the President on Media & Publicity, Office of the Vice President, stated that the programme recorded good progress with the disbursement of 57,234 interest free loans.
"GEEP which is designed for well over one million Nigerians has now registered 3,162,451 people who have shown interest and are members of 26, 924 registered cooperatives for purposes of the loans. So far, women participation has been remarkable with 56 percent of loans so far disbursed to women beneficiaries in 28 States and FCT. Directives have also been given to scale up the loan disbursement to 150,000 by end of next month.
"In a breakdown of the over N41 billion so far spent on the Social Intervention Programmes (SIPs), N-Power, which is the job programme for unemployed graduates has received N26.418 billion, being the single largest spending item out of the four social investment programmes under the 2016 Appropriation. Beside, N-Power, actual released funding for the other three programmes, apart from other expenses, so far, are as follows: Home Grown School Feeding (HGSFP) N7.092 billion; Conditional Cash Transfer (CCT) N800 million and Government Enterprises and Empowerment Programme (GEEP) N7.301 billion.
"The Acting President who had received the SIP update report recently noted the progress made under each of the programmes, but gave express and urgent directives that the programmes be promptly expanded in coverage so that more Nigerians can start to benefit.
A comprehensive SIP implementation analysis shows that every local government area, every State and the FCT have beneficiaries in one of the four programmes, while some states are already benefiting in more than one.
"For instance, under the N-Power job scheme for unemployed graduates now running in 36 States and FCT, 162,024 unemployed graduates have been effectively enrolled and validated-meaning they have been cleared to be receiving the N30,000 monthly stipends, out of the 200,000 originally engaged late last year. A vast majority of the validated beneficiaries have been receiving stipends as at 31st March, 2017. Indeed an additional number has just been added to the list of those receiving their pay in the last several weeks. However, effort is being made to validate others and ensure that the 200,000 places provided for in the first batch of the N-Power programme are all effectively validated as provided for under the first phase of the programme," he stated.