…As FEC approves N46bn for Kashimbila dam
By Levinus Nwabughiogu
ABUJA—THE Federal Government has set up a 10-man medical team to tackle the outbreak of Ebola disease in Nigeria.
This came as the Federal Executive Council, FEC, also gave its approval for the release of N46.15 billion as augmentation fee for the completion of Kashimbila dam in Taraba State.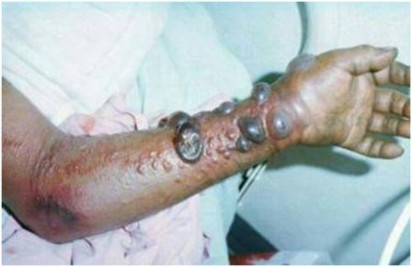 Also, the council approved N2.6 billion infrastructure contracts for Karu, a satellite town in Abuja.
Briefing State House correspondents at the end of the FEC meeting,  chaired by Acting President, Prof. Yemi Osinbajo, at the Presidential Villa, Abuja, yesterday,  Minister of Health, Professor Isaac Adewole, said under the directive of the Acting President, government had stepped up preparedness at the borders: land, sea and air, to ensure that Nigerians were not infected by the disease.
Adewole, who was joined by the Ministers of Information, Lai Mohammed, Water Resources, Suleiman Adamu and the Federal Capital Territory, Mohammed Bello said Nigeria was on top of the situation.
"We have constituted an Ebola preparedness working group chaired by Dr. Basanyi,  who actually led the Nigerian contingent to Liberia for the Ebola control programme.
"We are quite happy about what is ongoing.  We already have a standby team comprising 10 frontline health  care workers that would  move to any location they are needed. It is only then, that we will require more money but now we don't need additional money."