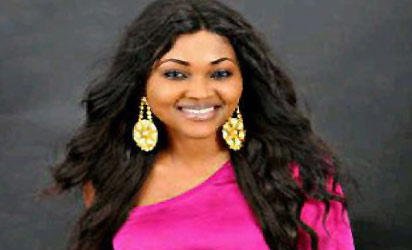 *Mercy
By Anino Aganbi & Chris Onuoha
WOMAN's Own in a previous feature on domestic violence titled 'Celebs: Breaking the silence on domestic violence' was met with reactions and in this follow-up, we throw more light on the subject noticing that more women are speaking out.
Women, including those in the diaspora are taking a stand against domestic violence and have broken the age long code of silence; hence, showing more interest in bringing this fight against women in the homes to the barest minimum.
There is no exception of a person or gender as can be seen in the just concluded rulings published in the Tuesday, May 9, 2017 edition of Vanguard of the case involving a 29 year old housewife, Onyinyechi Akunne jailed for seven years by a Lagos court for stabbing and killing her husband, Abuchi Akunne over provocations by the deceased indulgence on lottery betting.
Celebrities and non governmental agencies in Nigeria are not left out of this battle of domestic violence whether it is against women or children. With the likes of Kate Henshaw, Project Alert, FIDA and even Mercy Aigbe among others joining the march against domestic violence, more women are being encouraged to come forward and share their stories.
Interestingly enough, the fight against domestic violence did not just begin. In 2016, the Chairperson of FIDA, Lagos branch, Mrs. Eliana Martins said that despite various laws in the country that protect the rights and well being of women and children from all forms of violence and abuse, majority of the victims are not knowledgeable about their rights.
Speaking to Woman's Own in a telephone conversation, Hon. Lola Akande (Lagos State commissioner for women affairs and poverty alleviation, Lagos) was of the opinion that the government vehemently frowns at domestic violence in any form.
"There has been a law on domestic violence since 2007. And this entails that if one is found guilty of the offence, he or she is liable to jail terms. Domestic Violence is usually between spouses, children and siblings inclusive, if a partner gets injured, she should be able to produce a pictorial fact to prove the case as evidence and the moment you have that evidence, you can be rest assured that justice will prevail."
Akande further revealed "What we do is to rescue the victim from the scene of violence and from the perpetrator and then call the perpetrator. If he refuses to come, we can bring him in. In Mercy Aigbe's case, he came here and we spoke with him and we involved the legal department. It is very likely he will go to court. The law is for everybody, both men and women regardless of whether you are legally married or not.
Role of government agencies: Meanwhile, in the course of digging facts on why some women are keeping quiet even when they are seriously abused, efforts to reach out to members of DSVRT  proved abortive. An initial call to the centres for comment was not successful as officials declined to speak while subsequent calls could not go through.
Perhaps, there are reasons of privacy protection of victims to the public as a result of stigma but with the speak-out trend of some of the celebs, it is obvious that the war against domestic violence is half won. Are these government agencies really helping matters by keeping the public in the dark?
Also speaking to WO, Human Rights Lawyer, Festus Keyamo, strongly believes on the need to observe restraint, tolerance when it comes to domestic issues that involve violence. While he was of the opinion that government agencies had a right to protect the victims, it really was not right that they kept the press in the dark.
"I don't think it is right to keep mute, but on a general term, speaking out will help to expose and curtail such vices against the perpetrators and what the law says against it. But the other way round, these government agencies which handle such cases are meant to protect the rights of the people and not to expose them to the outside, hence, the need for them to be silent on the matters.  I have such cases in my office. I should not expose or infringe on the privacy rights of my clients but the issue remains that we are not there to compound issues rather to find solutions. My position is for you as a man or a woman to walk away instead of compounding issues that will not help matters. In that case, you save the  situation rather than stay and be beaten, maimed or even be killed," Keyamo said.
He added, "So many marriages are under pressure. And the economic downturn in the country has also contributed in many ways to why families are having issues leading to domestic violence. Domestic Violence as you know also applies to men as well as women, but women tend to have a larger chunk of the victimizations, hence, they speak-out more on the act of the violence than men. There are few women who have thrown tantrums and turned their houses upside down because of hot temper and the men would not do anything or even speak out. This is not because the man is not violent or is seen as weakling but he would want to maintain level headiness to control his temperament."
Narrating a scenario at home, Keyamo stressed that, "If your wife pushes you constantly to the extent where you want to beat her or does something that will make you beat her all the time, all you have to do is control yourself or leave the scene. This is because, when the case of domestic violence happens as a result of losing of temper with fatal injury, nobody present at the scene would want to ask what happened. Everybody will automatically take side with the victim. Even when the woman is at fault glaringly, nobody would want to take side with you. A woman may go at length to do all sort of things but people around the scene at that particular moment would not want to recognize or count on that. In such case, no matter the provocation or level of tantrum, the only solution is to walk away. While all men may be classified as animals, we shouldn't be behaving like the real animals. If you can't control your temper, let her go or walk away."
Breaking the vow of silence
Although, some victims, especially the celebrities have decided to speak out on the issue which is seen as a welcome development in containing the menace but how far could this effort go to sensitise the general public to know more about domestic violence and how to go about it?
Reacting to this  Keyamo said, "Looking at the speak-out trend, it is the right thing to do. We are encouraging people to speak out and free themselves or walk away instead of keeping quiet and suffering. Gone are the days when people remain in a relationship and keep mute over issues that you could have trashed out. You must not stay in a relationship and be killed in the name of love, family tradition, cultural norm or religious inclinations. It is not excusable for a man to raise a hand on a woman, and it is not also excusable for a woman to raise a pot or pestle on a man. Anger and temper must be controlled or, walk out and save situation."
Akande was also of the opinion that "It has been our culture for women to keep quiet when they got abused but I think people are really coming out now. They are not even ashamed to talk of it. And that should be the case. Why should I be ashamed to say someone is beating me? Very often now, what we do is that we have a lot of sensitization, advocacy. It is not even more about the shame but the fact that they are not self reliant.  When you talk about a man like that and you expose him or a woman if that is the case which is very rare, it is not likely they will go back to that house.  They will start asking how will their children feel, how will they feed, who is going to clothe them but the world is not like that again. Now it is even the women that take care of the home. In our ministry, we have the skill acquisition centre where we encourage women to take up one life skill or the other. Any woman who does not do so is deemed as being lazy."
 Religious leaders
Speaking on religious leaders, Keyamo believes they are not helping matters by fueling discord through incompatible union among couples. "I don't subscribe to that because extreme violence is beyond what any religious belief can resolve. On the issues of religious leaders counseling couples to remain together and fight it out. It is not right and does not apply in this kind of situation. Even some pastors and religious leaders cannot control their spouses and are having broken homes. So, are they better? I strongly advise any person whose life is threatened to walk away. Cultural norms can't solve the problem because when death occurs, the law will not recognize cultural obligations. When you hear of a man murder his wife or a woman kill her husband, the first reaction you will get from the public will always be blame game – 'Why did you do it, do you have to kill her, is marriage by force?
Marriage by force
These are all the things people will be screaming about but funnily, the same public who critiqued you will also be judging you when you walk away. In that case, do the needful and save the situation. Life does not have duplicate." Keyamo concludes.
Akande also believes that any religious leader who preaches to any woman that is a victim of domestic violence to bear it and save her marriage must be of the old school.
"Religious leaders while preaching on the altar would usually advise women to keep their homes first no matter what they are going through in marriage. Any pastor who says so must have been cut from the old school. We keep telling women not to voice out even when their husbands are battering them. Is it when they are killed mistakenly that we will wake up and tell our women to stop keeping quiet about these issues," she laments.
Keyamo concluded by saying "Domestic violence whether on a woman, man or child is bad and should not be condoned in any form, either by traditional belief and religious tolerance. Many have died through avoidable circumstance just because of what people will say about them leaving a home. The sensitization should perhaps be inculcated into academic curriculum to have  better effects."