By Dennis Udoma
UYO—Armed thugs, suspected to be loyalists of a political party in Akwa Ibom State, have disrupted a meeting of the All Progressives Congress, APC, in Ika Local Government Area of the state,  injuring many as they also vandalized vehicles.
The attackers struck less than an hour to the commencement of a reception ceremony, where about  500 alleged members of the Peoples Democratic Party,  PDP, members were to have decamped to the APC and the inauguration of APC caucus, Ika chapter, at Urua Inyang, headquarters of Ika Local Government Area in the state.
The meeting barely began when armed thugs, numbering about 30, stormed the venue, overwhelmed the three policemen on duty and chased away APC members that gathered for the event.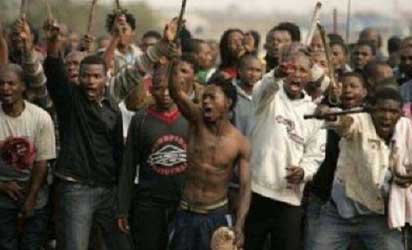 Several persons sustained injuries while about five motorcycles were burnt and windscreens of a number of cars smashed.
Speaking with newsmen after the chaos, a former member of the House of Representatives for Abak federal constituency, Obongemem Ekpo, said that the attack was aimed at intimidating APC members because the PDP leadership in the area felt threatened by the imminent mass defection to the APC.
"This is not an election period and they are already behaving like this. We were having our peaceful meeting to receive new members and inaugurate our caucus when some people, instead of looking for a way to deliver dividends of democracy to the people, resorted to violence, negating the essence of government which primary responsibility is to guarantee safety of the citizenry.
''APC is one family in Ika. So we cannot fight among ourselves. The attack certainly came from the other side. We should embrace peace at all times for the good of the council. Violence is not good. Parents should stop their children from being used as political thugs as the consequences of their actions may not be palatable," he said.