By Enyim Enyim
ONITSHA—The Nigeria Union of Pensioners, NUP, in Anambra State, yesterday, reiterated its demand for over N490 million arrears for 11 months owed some primary school retirees of 2002 and 2003.
Speaking with Vanguard, the  state chairman of the union, Chief Anthony Ugozor, who said the money was approved for payment in 2014, demanded the harmonization of pensions to bring parity between retirees on some grade levels in the past with their counterparts in recent years.
He added that payment of gratuity of local government pensioners, who retired in 2014, 2015 and 2016 was yet to be addressed by the present government of Willie Obiano.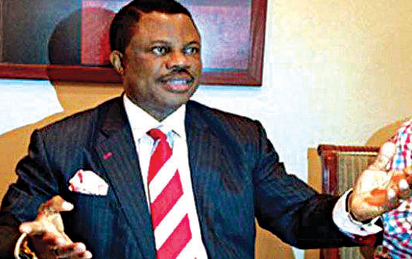 He said: "We have written several times for the payment of this arrears but uptill now, we have not received any response from government. We believe that the government of Anambra State cannot deliberately neglect the payment of pensions, which is statutory because he (Obiano) came from a well disciplined family and is a son of a notable teacher.
"Besides, we pensioners in the state have been representing him well, because he has been offering good governance to the citizenry, which is why  he was given a meritorious award at the union national delegates conference, in Kaduna.
"Following the award, the governor was desirous to meet with the leadership of the union in the state before the end of this month."