By Chimaobi Nwaiwu
NNEWI—Anambra State traditional rulers may have concluded plans to drag Gov Willie Obiano to court over alleged failure to implement the state's chieftaincy welfare Law, 2007.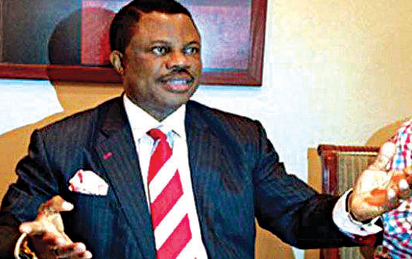 The traditional ruler of Nawfia, Njikoka Local Government, Area of Anambra state, His Royal Majesty, Igwe Chijioke Nwankwo, said the unsavory  situation with the government of the state is likely to be resolved in the courts.
He said the  Anambra Traditional Rulers Law 2007, which came into effect on Sept 10 2007-had provided for five percent of the revenue from the State's Joint Local Government Account,  to be where the monarchs would be drawing their monthly salaries and other relevant allowances.
He however noted that the governor had in a meeting on the way forward on the issue, emphasized he would not pay or comply with the law, adding that the governor persistently refused to comply with that legal provision and hence they may have come to a point where  legal actions needed to be taken to get the state executive to comply.
Reminded that there is the  possibility of being dubbed or seen as electoral saboteurs or paid agents for bringing up the matter at this critical moment of the governor's battle for re-election, Nwankwo said "such assumption or misrepresentation would be misplaced as it behoves on the governor to do the right thing without drawing any unnecessary  attention".