By Chinonso Alozie
THE provost of Alvan Ikoku Federal College of Education, Mrs. Blessing Ijioma, said that the institution's microfinance bank was not affected by "headwinds in the economy."
The provost revealed this to Southeast Voice in Owerri, as part of the end of year report and financial statements of the bank. She said, "I am delighted to welcome you all to the fourteenth annual general meeting of the bank, Alvan Microfinance Bank Limited. It is with great pleasure that I present to you the audited financial statements of the bank for the year ended December 31, 2015"Although the economic climate has not been clement, we look forward to presenting to you results which will meet your expectations. As you may observe, we were not significantly affected by the headwinds in the economy.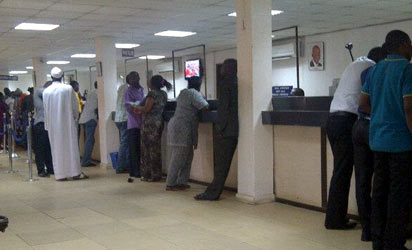 We wish to assure you that the enormous support and relentless backing of the college management, board of directors and other stakeholders have been of immense benefits in this respect."
She added that "the gross earnings of the bank in 2014, 2015, were N100,944,583 and N126,505,081 respectively with 25.3 percent. While the shareholders funds in 2014, was N212,343,210 and in 2015, N262,345,798. She noted that the general reserve of the bank for 2014 was N139,012,416 while in 2015 it was N182,852,965 .
It was her view that the success made so far could not be possible if not " for the quality of services and maintainance of excellent banking ethics and professionalism by the board of directors, management and staff."