Arsenal manager Arsene Wenger has refused to confirm whether he has been offered a new contract and insisted the decision over his future will be announced by the club.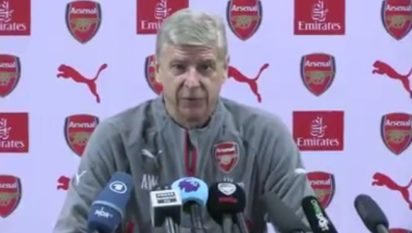 It has been widely reported the 67-year-old is deliberating over signing a two-year extension amid calls from some supporters to step down when his present deal expires at the end of the season.
Asked three times to clarify the situation, Wenger replied: "I spoke enough about that. I have nothing to add. I cannot tell you anything more than what I said many times, you know.
"I can understand that the subject is maybe of interest, but for me what is of interest is what's happening on the football pitch
"I cannot tell you now because I don't know. I'm focused on our next game. [The announcement will come] from the club."
Subscribe for latest Videos