By Tare Youdeowei
TO improve the level of efficiency in tax management and revenue generation through deployment of technology, the Nigerian Communications Commission, NCC, and the Federal Inland Revenue Services, FIRS, recently set up a revenue quality assurance committee for the telecommunications sector.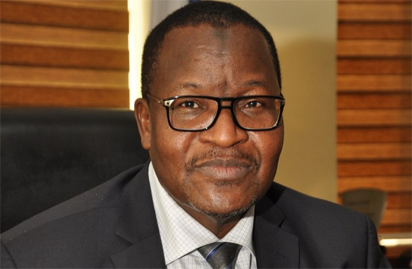 This was the highpoint of the discussions between Executive Vice Chairman, NCC, Prof. Umar Danbatta and Chairman, FIRS, Mr. Babatunde Fowler, after a courtesy visit of Fowler to the NCC Headquarters, as disclosed by Director, Public Affairs, NCC, Tony Ojobo in a statement.
"Specifically, the joint committee, with four members each from the two organisations, is to examine and suggest ways through which a high level of transparency can be attained via technology in tax management for FIRS and the returns from Annual Operating Levy, AOL, for the NCC.
The committee is to also see how staff matters, including payments, are addressed. It is also to audit the states and proffer what benefits are accruable to them in terms of taxes collected. It is expected to work out a recommendation to facilitate the type approval of telecommunications equipment that can be used for a transparent assessment of the operators' revenues," the statement declared.
During the visit, Prof. Danbatta disclosed that the NCC has expressed serious concerns over the shutting down of Base Transceiver Stations, BTS, in the states indiscriminately without recourse to the Commission. "This is worrisome as it undermines the capacity to provide telecom services, thereby denying consumers quality services."
Danbatta cited the Resolution of the National Economic Council on Multiple Taxation, Levies and Charges on ICT Infrastructure in Nigeria  dated March 21, 2013 saying the document is very clear on the issues of multiple taxation, levies, as well as Right of Ways, among others. "Help us propagate the provisions of the policy to the Joint Tax Board." Danbatta said.
On the other hand, Chairman FIRS, Fowler, said his concerns stem from the fact that MNOs do not remit the Value Added Tax already charged as at when due, "while some decide when they will remit it but the law stipulates that such taxes must be remitted to the FIRS between 20 and 21 of each month. Some have not fulfilled the annual returns."
Danbatta, however, said that the NCC sees collaboration with FIRS as a decision in the right direction. "This underscores what President Muhammadu Buhari said recently about the collaboration of inter-governmental agencies which saw to the timely completion of the Nnamdi Azikiwe International Airport, Abuja ahead of schedule."