By Pastor Layi Bamidele
Skill is the ability to do things well. Skill is not a gift, skill is developed. In Psalm 78:70-72, the bible says: "He choose David also his servant, and took him from the sheephold, from following the ewes great with young, he brought him to feed Jacob his people, and Israel his inheritance, so he fed them according to the integrity of his heart, and guided them by the skilfulness of his hands".
When you lack initiative, it's an indication that you are not skillful.
One major problem among  Christians, is lack of initiative. We do things the way we are asked to do it, not in accordance with our skill. In Proverbs 22:29, the bible says "seest though a man diligent in his business, he will sit with kings, he will not sit among the mean man".
What that means is if you are skillful you'll stand before kings. There is nothing you can do well without knowing how to do it. It is the quality of your skill, that determines the quality of your output. Remember an English adage that says; whatever is worth doing is worth doing well. When you lack initiative, that means you lack skill.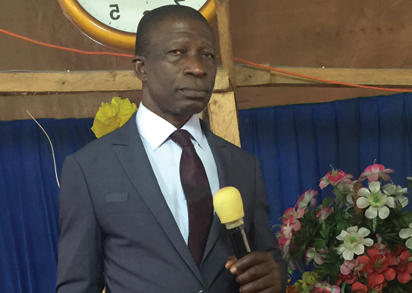 So many degree holders are not masters in their field. Your fasting, prayer, anointing cannot be replaced with your skill. So many university graduates today are jobless and looking for white coaller jobs when they should be practising what they were taught in school. Skill has nothing to do with certificate.
Skill has to do with the tactics you apply in doing a job right for you to obtain an excellent result. You may be carrying papers that have no value in the market, it's the product that has value. That is why I often say that certificate is not a guarantee for success in life. Your certificate will only enhance your knowledge. It is your skill that takes you to where you are supposed to be in life.
Theory will not give you result, it is your skill that gives you result in all you do. Lack of skill can easily kill your dream. Only major problem that I see in church today is that we are too spiritual in all we do. We don't emphasise on skill and it is affecting the church and Christianity.
In every journey you must know what to do to get what you want. Skill will make you a man of impact. When I see a professional going about applying for jobs that are not available, I pity them. One of the reasons why Nigeria is in trouble today is because we have all abandoned skill for a cheap thing called fuel. That is why Africa has always been dependent on the whites.
As for Africans, with particular referene to Nigeria, we don't encourage our skillful people. The man that just flew round the whole world is a Nigerian, but why can't he embark on that journey from Nigeria? Even our God believes in skill, so you must consciously develop your skill.
Let me give you this brief illustration, I learnt that the man that invented A.K. 47 riffle was a sergent in the Russian army. After he manufactured it, he was instantly promoted to a colonel.
When you go to most European countries you see young men and women who are skillful manning their immigration offices. When you are arriving Nigeria you see all our Immigration officers that are not computer literate manning our entry points; that's why when an aircraft lands in Nigeria it takes hours for you to pass through our Immigration. The world is not after paper qualification but after your skill.
No matter where you are, skill will anounce you, and they will come looking for you. The reason why most people fail in business is because instead of them to do they know, they dabble into any business.
"Money without financial intelligence is money soon gone. Even as a pastor in ministry, you cannot remain based only on the bible school you attended years ago. You need to attend seminars, conferences and workshops. If you want to be a skillful man in life you must attend trainings.
Until you are trained you cannot reign. If you go into ministry based for monetry reward you will not have the money, but when you go for training then you will acquire skill that will bring money to you.
In Genesis 14:14 the bible says "And when Abraham heard that his brother was taken captive he armed his trained servants, born in his own house, three hundred and eighteen, and pursued them unto Dan". It was because Abraham trained his servants that's why he could send them. Without training he wouldn't have rescued his brother, Lot.
There is a place for prayer and there is a place for training. The reason why an elementary school holder from Chinese or India or Korea will come to Nigeria and be earning 10 times the salary of a Nigerian university graduate is because he is skillful while his Nigerian counterpart is carrying paper all over the place.
Title will not help you, it is your skill that will take you far in life. If excellence is your dream, you must go for skill. Excellence is impossible without a consciously acquired skill. Time spent in acquiring skill is time profitably invested.
Is your business not moving forward, is your profession not bringing result, is your life not moving forward? It is better you go and sharpen your skills. Stop attributing your failure to any curse, devil or witches in your village. All you need is go for skill. Please stop blaming the devil. Try to learn a trade that will take you to where God has purposed for you. Most of our graduates today are arrogant. Instead of them to go and acquire more skill from a professional they feel they have arrived. May God help us in Jesus Mighty Name.
.Bamidele is General Overseer, Christ Glorious Endtime Evangelical Church, Lagos. Pastor.bamidele@gmail.com