By Emmanuel Elebeke
WITH the crash in oil prices and invariably the nation's economy, it is evident that if money had been spent on research and development, particularly in food security, we would have been reaping the benefits now, and the outcome would have served as a buffer for the crash in oil prices. Hence, poor funding of research and development in the country has been a major setback in the nation's march towards economic rejuvenation.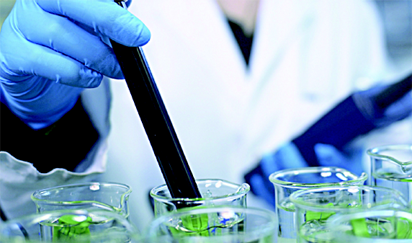 This declaration was made by biotechnology scientists at the march for science in Abuja in commemoration of World Earth Day.
To make Nigeria self sufficient in food production and achieve sustainable economic growth, the experts reasoned that research and development must be adequately funded for the economy to leapfrog out of the present economic depression. For them, the time to adequately fund research, innovation and technological advancements is now.
Speaking at the event, Permanent Secretary, Ministry of Science and Technology, Mrs. Balema Wakama said Nigeria can overcome its present economic challenges by ensuring inclusive support for science, innovation and modern technology. "Nigeria lives in the age of science, as such, needs to collectively support science to improve the livelihood of its citizens. Every life is dependent on scientific inventions, innovations and modern technology.
"Science has modernized our lives in agriculture, medicine, environment, education, industry, electricity, aviation and mostly information, for both the developed and developing nations. Modern science, awakened by the continuous and hard work of outstanding scientists and researchers, has resulted in scientific advances of the highest international standard." Wakama said.
In her remarks, Director General, National Biotechnology Development Agency, NABDA, Prof. Lucy Ogbadu said that with increased funding in science and technology, Nigeria can guarantee high productivity of goods and revive global competitiveness and technology; "Any nation focused on making monumental improvement in development must first invest massively in the science and technology sector. However, due to the poor awareness of citizens about the role of science in nation building, we are several steps backward. Government, as well as the private sector, must begin to show more commitment in science, innovation and technology, so as to actualise the diversification plan of the present administration.
"It is also to show more commitment to science in line with the diversification drive for job creation, economic growth and improvement in the area of the quality of lives of its citizens.   Government should invest in science, support science, engage in science , because it is the key driver of economic growth and it is the only thing that can make us realize our change agenda." Prof. Ogbadu implored.
Country Coordinator, Open Forum for Agricultural Biotechnology,  OFAB, Dr. Rose Gidado said with the increasing population in the country, Nigeria can no longer afford to continue doing things the old way but embrace modern technology to boost food production across the country. Her words; "To fast track the process, there is need for government to pay more attention to research and innovations. The population is growing and we need to focus on food production. The only way we can achieve that is by calling on government to pay more attention to research and development as it concerns research funding, funding of research institutes and all agencies of government that can bring that to light."
Harping on the need to invest in young minds, a biotechnologist, Dr. Abdurasak Ibrahim, urged; "Nigeria's policy makers need to invest in young minds as it concerns research grants as this will lead to the promotion of the economy."