By Emmanuel Elebeke
The Presidential Amnesty Office has said that it was ready to clear all outstanding stipends and allowances of 2016 to the ex-agitators.
Special Adviser to the President on Niger Delta and Coordinator of the Presidential Amnesty Programme, Brigadier- General Paul Boroh (retd), who disclosed this, said that the Amnesty Office has prepared the  necessary documents to pay all 2016 outstanding stipends and allowances to beneficiaries of the programme.
In a statement, Boroh said all that was left is the necessary cash backing for the balance 2016 payments as the Amnesty Office  had concluded all arrangements with the Finance Ministry, the Budget Office, the Office of the Accountant General and the Central Bank of Nigeria, CBN.
The Coordinator  said that his office had received assurances that the necessary funds to pay the  backlog of the 2016 stipend, training, education, vocation and empowerment of the beneficiaries, will soon be released.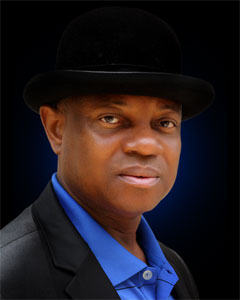 He  clarified that  non- payments for any part of 2017 was possibly because the budget for the current year was yet to be passed or signed into law.
General Boroh commended the exemplary conduct of the amnesty beneficiaries in the trying times the programme faced due to the paucity of funds  and assured  that the worst was over.
He assured  that adequate provisions had been made in the 2017 budget to ensure that the financial challenges were not experienced again.
He advised the beneficiaries to take advantage of the Federal Government's focus on  agriculture, including the liberal loans such as the Central Bank of Nigeria's Anchor Borrowers  Programme and those of the Bank of Industry. The Amnesty Office,  he said, also has its own set of agriculture and aquatic programmes and  training which are being gradually expanded to encompass all the beneficiaries.
He said "In line with the Amnesty Programme's  focus on agriculture, 400 beneficiaries  will be empowered as  farm owners. The multiplier effect will be the creation of 1,600 direct job opportunities  for farm workers. Another 800 jobs will be  created  in the logistics and processing of the farm produce. This new employment is projected to generate N2.3 billion turn over per annum."