The Ondo State Government has reaffirmed its commitment to constructing more roads in rural areas.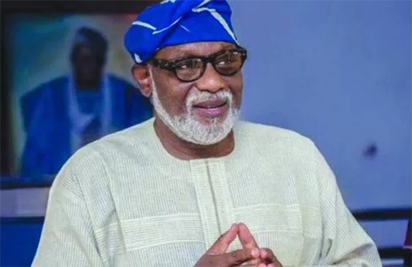 The Deputy Governor, Mr Agboola Ajayi, made the pledge while inspecting the construction of Sabomi-Idi-Itala – Irele link road in Ese-Odo Local Government Area of the state on Sunday.
Ajayi said the administration of Oluwarotimi Akeredolu had started fulfilling its campaign promises barely one month in office.
The deputy governor said the administration understood the pains residents of the area had been going through in transporting their farm produce to markets.
"I am impressed that the road is being constructed during our tenure, I want to appreciate our governor for this.
"In the next one month, work should finish on the road and the economic activities of the people will be boosted,'' he said.
He assured that the people of the state would feel the impact of the administration through various developmental initiatives.
Ajayi commended the people for supporting the government and the contractors for doing a good job.
Mr Olowolayemo Adeolowojola, an indigene of Sabomi, described the project as well-timed and strategic to the economic development of the area.
Adeolowojola said that it would be the first time the community was having reasons to vote.
"In just over a month in office, the government has demonstrated its good intention to boost the economic activities of the people by opening up our roads,'' he said.