•Guardiola wants City fans to improve atmosphere at Etihad 
MANCHESTER CITY boss Pep Guardiola has demanded an improvement in the atmosphere at home games.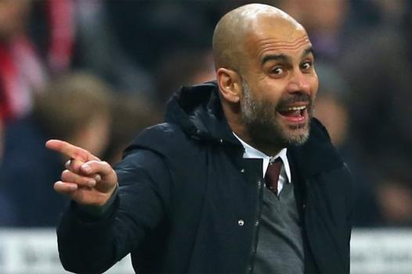 The City boss has also revealed he misses the "pressure" of working in Germany and Spain as he nears the end of his first year in the Premier League.
The Daily Mail report Guardiola has made his feelings clear to club chiefs about fans leaving the Etihad before the final whistle in order to beat the tram rush back to the city centre.
The City boss has demanded urgent attention is paid to an issue the club had already identified before Guardiola arrived in Manchester last summer.
Club chiefs have been in contact with fans about improving the "matchday experience" as the Spaniard wants supporters to stay until the final whistle if they are chasing the game.
Talks resulted in Guardiola agreeing to play the second half attacking the South Stand, where City's noisier fans are located, in the 3-1 win against Hull City.