By Olayinka Latona
TO draw attention to the dangers of abortion, members of the Order of the Knights of St. Mulumba, Lagos Metropolitan Council held a pro-life rally recently in Sangotedo in Lagos.
The rally with a theme: "Knights as Guardian of Human Life," was staged against abortion, capital punishment, contraception, same sex marriage, homosexuality, kidnapping, domestic violence, child abuse and terrorism.
It commenced at the Regina Pacis Catholic Church, Sangotedo and ended at the Catholic Church of Annunciation, Abraham Adesanya Estate for a Mass service.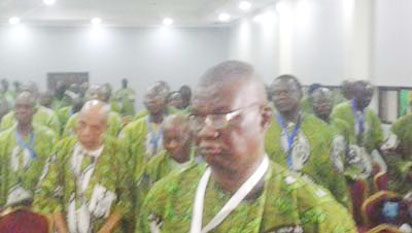 The Grand Knight, Ajah Sub-Council of the Order, WB Samuel Ilugbekhai, said the objective of the pro-life rally was to draw the attention of Nigerians to the plights of unborn children whose rights are denied through abortion.
He stated that the Catholic Church is against the killing of unborn children, noting that even an unborn baby has right, just like every human being, especially the right to life.
In his words: "The innocent killing of the unborn child is what the rally is against, so that the right of the unborn child is preserved, protected and implemented," he said.
Ilugbekhai urged the government to enforce laws against abortion in the nation and put in place a policy framework to actualize the objective of sensitizing people on the evils of the practice.
Speaking in the same vein, Worthy Physician, Ajah Sub-Council, WB Emmanuel Odey, lamented the high rate of abortion in the country and the world at large, saying that about 1.25 million abortions are carried out in Nigeria and 56 million worldwide every year.