CWG Plc, a technology solution provider that enables the growth of businesses, said it is promoting the ATM as a Service initiated because of its inherent capability to help banks and other financial institutions focus on their core business of rendering financial services to their customers.
"The rationale behind ATM as a Service is the operational efficiency, whereby companies can focus on their core business and allow contractors take care of other areas of their business that are not very critical to them," said Henry Erigha, CWG's Senior Manager, Financial/SME.
Erigha,who stated this in a statement said having realized the many headaches around operating an ATM machine in Nigeria, CWG decided to be handling the operation of the ATM as a service and take the headaches off the banks so they can have time to operate more efficiently within their organization.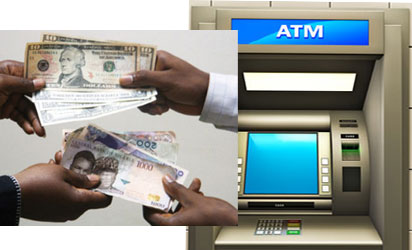 He believes that ATM as a Service model is the new wave around solution providers, stressing that with the model, banks do not need to roll out huge CAPEX to procure an ATM, which he disclosed requires a minimum of N7 million to make one machine function.
"To acquire one ATM machine based on current foreign exchange requires minimum of N7million in Nigeria today, and a bank is expected to deploy 300 ATM machines across Nigeria. This is huge for the banks. So we desire to take this headache from the banks; we have access to the fund and we are the custodian of the ATM," Erigha asserted.
He stated that all that is required from the banks is for them to pay a subscription, which could be monthly or quarterly for them to make use of the ATM as a Service, which he assures is a more secure way of doing business because it helps operational efficiency and realigns business roadmap in such a way that the banks are now more focused on the direction and organizational goals as agreed with their board.
In addition to supplying and supporting most of the ATM in Nigeria, CWG also supports Wincor ATM in the country, thereby gaining years of exposure and experience on the job.   The company has been able to design its back end engineering support infrastructure in such a way that it now has different team lead per region and location across Nigeria. It has the technical background to manage and support ATM and has equipped its staffs on market trend about the ATM business globally.