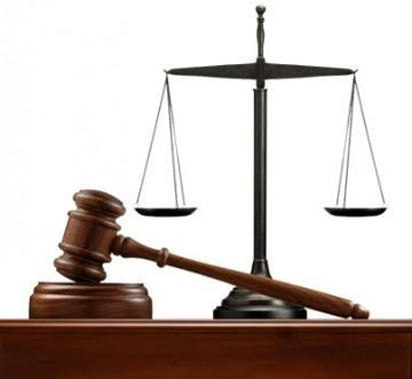 court
The Cherubim and Seraphim Unification Church of Nigeria yesterday said it has appealed the Lagos High Court judgment in favour of Most Elder Apostle Adebayo Abiola claiming the headship of the church.
According to a statement from the church, The Holy Order has stated categorically that His Most Eminence, Prophet (Dr.) Solomon Adegboyega Alao remains the Supreme Head (Olori) of the church.
The press statement signed by the Secretary General of the Church, Apostle Tunde Ogunkunle stated that the clarification became necessary because of surreptitious moves by some people to cause disaffection among the faithful without waiting for the conclusion of the legal processes.
He said it is known to all that a State High Court is not the final arbiter in any dispute as the Notice of Appeal filed on behalf of the church by its Solicitors, Messrs Wale Taiwo and Co; and served on all parties has clearly spelt out eight weighty grounds why the judgment delivered by the Hon. Justice L. B. Lawal-Akapo on March 23, 2017 should be set aside by the Court of Appeal. There is also pending before the Court a Motion to Stay the Execution of the judgment pending the hearing and determination of the appeal.
Ogunkunle said, "We are known to be a law abiding church and will not do anything to cast aspersion on the sanctity and integrity of the judiciary but that the judgment was not only totally erroneous but also ridiculous, and that is the main reason for the appeal. We also believe that once an appeal has been filed and application made to Court to suspend the execution of the judgment; and all parties thereto served, status quo remains. That is, Baba Alao remains the Supreme head of the church until the final determination of the application and the appeal process.