Antonio Conte has confirmed Thibaut Courtois suffered an ankle and is unsure over his availability to face Tottenham in the FA Cup.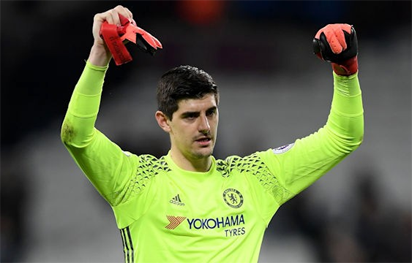 Courtois missed a Premier League game for the first time this season, few  days before a FA Cup semi-final date with Tottenham at Wembley. Conte expressed doubt over his recovery time.
"During the week he had an injury in his ankle and he didn't recover for this game," Conte told Sky Sports.
"I hope [he misses] only this game."
Conte appeared to also confirm Courtois suffered the injury playing basketball during a commercial shoot.
When questioned, he replied: "It's not important to understand the way he had this the injury.
"Courtois for sure is one of the best goalkeepers in the world, but we trust a lot in Begovic and I'm sure he'll play a great game."