By Emman Ovuakporie & Johnbosco Agbakwuru
ABUJA— AHEAD of 2019 general elections in the country, Speaker of the House of Representatives, Yakubu Dogara, has urged the Independent National Electoral Commission, INEC, to activate the process of delineation of federal constituencies, in accordance with provisions of 1999 constitution.
Dogara made the call in a statement signed by his Special Adviser on Media and Public Affairs, Turaki Hassan, in Abuja.
He said commencing the process of delineation had become imperative because of the clamour for more constituencies by Nigerians, in view of rising population and other factors. He urged INEC to muster the political will to conduct the exercise in accordance with the law.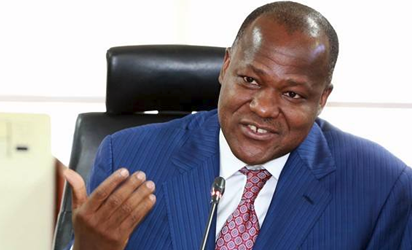 He, however, suggested that the exercise would have to wait till 2019 elections to avoid a situation where sitting elected lawmakers might be displaced.
He said: "The delineation is the responsibility of INEC to do. I don't know why they are not doing it, it's not the responsibility of the National Assembly. So they will need to muster a lot of political will.
"As a matter of fact, there were even a lot of constituencies, state constituencies really, not federal, that were merged without reason. It's been the basis of clamour, some have even gone to court and won the cases that they should restore those constituencies.
"For example, a constituency in Benue State and my constituency were even affected. In Tafawa Balewa, we used to have a member representing Bula in the House and Lere, but Bula and Lere were merged, so it's one of them."
"INEC has even submitted the report to us that these were the constituencies that were merged and the Supreme Court has said go and de-merge them, but up till now, it's not been done.
"Now, I understand having had preliminary discussions with the authorities that there may be some kind of reasons because if you now say you are demerging them right now, it will amount to annulling the elections of those who won in those constituencies; they would have to conduct fresh elections in those constituencies."
Dogara, who said the House Committee on Electoral Matters might take up the issue of delineation of constituencies, maintained that since 1999, most constituencies had had their population tripled or quadrupled which, he said, was a major prerequisite for delineation to take place.
He said ordinarily, a federal constituency was supposed to constitute about 300,000, adding that some constituencies currently consist of 800,000 or more people.