By Peter Egwuatu
SHAREHOLDERS of Zenith Bank Plc, yesterday, unanimously endorsed the final dividend of N55.573 billion, bringing the total dividend for the year ended December 31, 2016 to N63.422 billion. This represents a final dividend per share to shareholders at N2.02 from N1.77 per share declared in the corresponding period of 2015.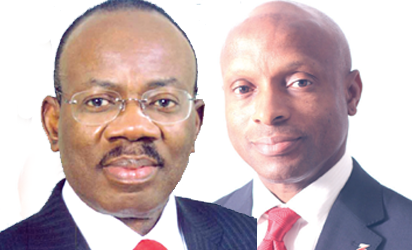 The shareholders gave their approval at the Annual General Meeting (AGM) held in Lagos, saying that the management performed well given the harsh operating environment in the year under review.
Addressing the shareholders, Chairman of Zenith Bank Plc, Mr. Jim Ovia said "Despite the challenging operating environment, the bank was able to fully exploit the available opportunities to post the impressive results."
According to him, "In line with its commitment to delivering superior returns to its much-valued shareholders, the bank ensured that a good chunk of the profit is set aside for them. In this regard, we have declared and paid you an interim dividend of 25 kobo per share in the course of 2016 financial year.
We hereby propose a final dividend of 177 kobo per share. This brings the total dividend for the year ended December 31, 2016 to 202 kobo per share as against 180 kobo per share paid the previous year," Ovia said.
Speaking in the same vein, Group Managing Director/Chief Executive Officer of Zenith Bank, Mr. Peter Amangbo, said as an institution of well-primed people, the bank relied on a its pool of exceptional staff to make sound and timely decisions and addressed issues in manners that anticipated developments and demonstrated excellent understanding of the dynamics of the market and economy in 2016.
Looking ahead, he said although 2017 will come with its challenges, and opportunities, "but I am confident that our determination, resolve and rare commitment to customer s well as our adaptive ability will ensure resounding results."