THE first race walk, a game that is globally recognised and listed in Olympics will debut in Nigeria and Lagos State will flag off the competition.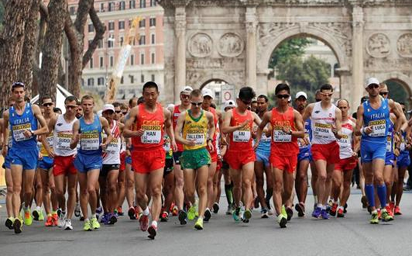 Mrs Felicia Eze, Chairman of Vino Glad Investment Limited and founder of Royal Race Walk, RRW, said she was also expecting others states in Nigeria to queue into the lofty idea and collaborate with RRW in raising future champions as RRW was set and ready to go to other states that are willing to host them.
Eze said that the government, private individuals and corporate organisations should partner RRW so they can harness and raise talents that will be useful to themselves, their family, communities and Nigeria as a whole, adding that race walk is for the youths, although those who are interested can join.
"We are focusing on the youths because they are the future of tomorrow. We want to catch them young so we can be able to groom and train them for future Olympics."
She said she was interested in taking a large number of the youths out of the streets.
"Irrespective of your tribe or religion as long as you are a Nigeria, we are interest in building your career with you."